Tech
What is Skype? Is it Free? And Why You Might Care
What is Skype? Is it really free? Pros and Cons of Skype

For a person interested in controlling costs or streamlining their communications, Skype has potential. In a nutshell Skype turns your computer into your phone.

All you need is a microphone and speakers or a simple plug-in headset, microphone combo. You might care about Skype because of the potential to cut communication costs and increase your choices in making contact with your business and personal connections. With a free trial offering you may find Skype, to be a cost saving champion compared to the traditional phone choices. However, you could find Skype's many ways to "make you pay to play" and the privacy flaws to be off putting.
Read more: What is Skype? Is it Free? And Why You Might Care
What Are Computer Cookies?
Revealing the "Skinny" on Cookies

Here's the "skinny" on computer cookies (aka browser cookies). Let's Talk Cookies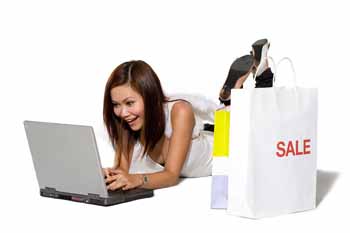 If the first thing that comes to mind when you think of cookies is chocolate chip you aren't alone. Even among many well versed in the use of computers and the internet aren't familiar with the computer kind of cookies. Essentially they're little tiny bits of information passed from a website to your browser and stored there while you are checking out whatever site has your attention at the moment. Then whenever you pass that way again the website can retrieve that information and access it.
Computer Cookies: Pros
Technology Trends Best In Consumer Electronics
Over 140,000 people arrived in mass for the 2007 Consumer Electronics Show (CES), the annual showcase for revealing cutting edge and emerging technology and the companies that produce it. Tech watchers can always count on the gathering as a harbinger of the year's biggest stories. Last year's show featured duo-core laptops and hybrid hard drives with flash memory components, both of which were top technology items for the year.
Searching Top Ten Terms and Google Trends

Ever wonder what the rest of the world has been searching for in the last 30 days? Across all search engines the popularity charts are topped by these search terms: Google, games cheat, my space, eBay, yahoo, play games, elin nordegren, stupid criminals, and baby boy names.
If your interest is focused on what's been 'Googled' recently, you'll want to test out the new Google Trends. Google Trends is a new tool from Google Labs that shows the most popularly searched terms from the beginning of 2004 to now.
People Now Driving Their Auto Shopping Online

More people than ever are using online auto showroom, classifieds and research to make car and accessory purchases. Remember the first time you bought something online? Your purchase price was probably negligible (perhaps a book from Amazon.com or a clothing item from Sears), and yet a little uncomfortable. There was something about buying sight unseen and sending credit card information into cyberspace that initially unnerved the most technologically savvy among us. Yet, in just a few short years, America has gone from agonizing over minor Internet transactions to conducting major complex purchases online without batting an eye. Nowhere is this significant economic transition more apparent than in the acquisition of cars and car insurance.
Subcategories