There Is Something For Everyone In Texas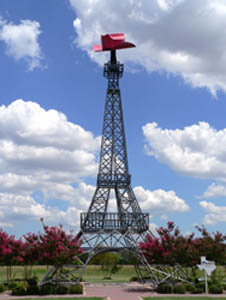 Need to be cheered up:
Happy, Texas 79042
Pep, Texas 79353
Smiley, Texas 78159
Paradise, Texas 76073
Rainbow, Texas 76077
Sweet Home, Texas 77987
Comfort, Texas 78013
Friendship, Texas 76530
Love the Sun:
Sun City, Texas 78628
Sunrise, Texas 76661
Sunset, Texas 76270
Sundown, Texas 79372
Sunray, Texas 79086
Sunny Side, Texas 77423
How To Talk Southern
As a "Yankee" transplant from upstate New York, now living south of the Mason/Dixon line, I regularly have my vocabularly expanded by native southerners. I'm compiling a list of things learned - or relearned abut the uniquely colorful southern ways to turn a phrase.
Life in the Southern United States
I now know that...
New Year's Eve Party With Friends

Holiday Decorations
Here are some ideas for New Year's party decorations that you may like to try:

Light up your house with strings of colored or tiny white lights. String lots of small, white Christmas tree lights around the room.
Hang a large cardboard horseshoe on the door. Horseshoes mean good luck, but they must be hung the right way (ie like a cup) or the luck will fall out.
The more streamers and ribbons decorating the room, the more festive it will look and feel.

Make colorful paper chains and string them around the room.

Have bowls of colorful flowers on the table.

Use bright table napkins and/or place mats.


How to Prepare for a Financial Emergency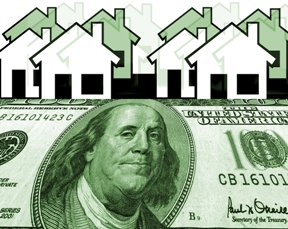 The best time to prepare for a financial emergency, of course, is well in advance. If you wait until your car dies, or your roof springs a leak, or your air conditioning unit fails in the middle of August...you could find yourself scrambling to be able to find the needed funds.
You'll want to start making a list of all of your expenses - rent or mortgage, car payment, insurance, utilities, grocery bill, cable, gym membership, transportation costs including gasoline or bus fare. If you find ,even this, too daunting a task, you can simply multiply your present monthly take home pay times six. That number is your minimum money cushion.
Grammar Tips For Business Professionals

When To Use : Who and Whom
Grammar and word use reminders, tips for the busy professional from the Resources Business Center. Which is right?
Who and Whom are two easily confused words.
Question: For who/whom should I take this to the office?
Who & Whom Resource Rule:
Use the he/him method to decide which word is correct.