Parenting
Resources Center USA: Parenting
Resources Center USA is an information resource, providing resources, articles, holiday history and guides, how to tips for career, parenting, teachers, health, and business growth. Shop at Resources Center and win three ways (1) Great prices and Products (2) Your are helping to support Bullying Prevention Foundation (3) All items backed by Amazon.com customer satisfaction guarantee.
Teach Your Child To Set and Reach Goals
Parents can help their children have more success in life and in school, by investing the time to teach them how to set and reach goals. One day it might be the goal of earning a college scholarship; today the challenge might be being ready when the school bus comes. Think of it as a time investment. Break the task process into baby steps. You are teaching your child the fundamentals as they accomplish a step by step process of skill building.
Parents - Safety Fun Tips For Day at the Beach or Pool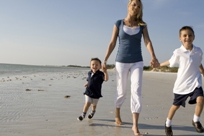 Are you and your family off to the beach or pool next weekend? Find that great water proof beach bag with lots of pockets or get a new one. You can even make your own as a family craft activity using plastic trash bag, duct tape and cord. Once you have the bag, you will need to research the beach, pool and surrounding areas.
Once safety research is completed, you will need to go over safety tips with your child. The beach and the pool are can be excellent place to build those special moments with your family. It will take some preplanning. Most of all, you will want to make certain that your loved ones are safe.
Read more: Parents - Safety Fun Tips For Day at the Beach or Pool
Five Summer Activities and Crafts For Kids And Parents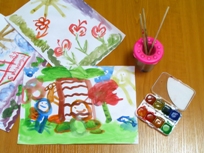 During the pop-up storms or when it is just too hot to go out side, have you ever wondered what you were going to do to help entertain your child? Or...are you tired of watching your child sit behind the computer playing video games all day? Well, these simple activities will bring you and your child closer together. The below activities will help open up communication between you and your child. You will build special memories together that each of you will remember for life! So, clear off the table and get ready to interact and build a relationship with your child!
1. Super Summer Stepping Stone
Items needed:
Cement

Disposable foil tray

Disposable plastic knife

Special small object gathered throughout the summer
Read more: Five Summer Activities and Crafts For Kids And Parents
How To: Family Summer Day Trip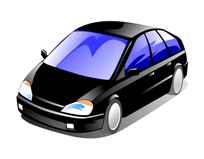 Road Trip!!! What a great way to have a captive audience...pack everyone up in the car and head off for an adventure! Below are some tips on how to have a successful family Saturday or summer day road trip!
There are many fun filled activities in your own backyard. Expose your family to adventures and build family memories and communication skills.
Brainstorm ideas. Sit down with a map and determine areas of interest. Get on the Internet and explore possible adventures.